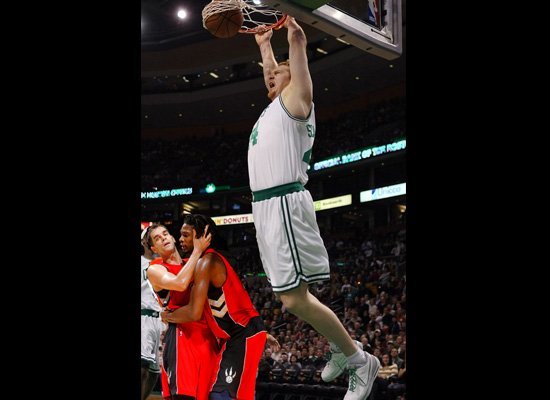 The
MLB
trade market is about to get hot if the
talk of a deal that would send Roy Oswalt to Philadelphia
materializes and see
Jayson Werth
shipped out of
Philly
to
Tampa Bay
. Yes,
Oswalt
makes more than
Cliff Lee
, who was brilliant last year - and better than
Halladay
has been for the
Phil's
this year - but unlike
Lee
, he's not a free agent heading to the
Yankees
this offseason. The
Phillies
still have themselves a sizeable hole to dig out of in the
NL East
with the
Atlanta Braves
up 7 games on them, with the
NY Mets
6.5 back, and getting stronger with the return of
Jayson Heyward
and dealing for
Alex Gonzalez
. But, there's word that
Oswalt's desire to have his 2012 option guaranteed could scuttle the deal.
Also in the article above, if you don't have
ESPN Inside
r, it is worth that
Toronto Blue Jay Jose Bautista
will be arbitration eligible and likely to get $10-$12 million
, a big bump from his current $2.5 million, and that there is "no way" the
Jays
would pay that, and they, according to a rival executive, "have to trade him. They're not going to keep him around at that salary, based on one good year." Why not? They signed
Aaron Hill
and
Adam
Lind
to long term extensions on less?
Think
New York Mets
starter
Mike Pelfrey
is hurt? 40 hits in 14 innings pitched seems to suggests something isn't right for a guy who dominated most of the season to this point.
I'll never understand how there can be three chairs in a row - same as three urinals - and somebody, there first, picks the one in the middle. Also something I won't get: how great
Heineken
tastes in cans and how absolutely terrible it is in bottles, even straight out of the case and not exposed to sun.
Manchester United
manager
Sir Alex Ferguson
thinks the super busy
English
season could use a break to give its players time to get healthy, and that the absence of a break hurt players based in
England
at the
World Cup
this year. Looking at how
England
performed, plus
Didier Drogba
,
Fernando Torres
and others, there may be something to that. Didn't bother
Carlos Tevez
a bunch but he doesn't seem to tire ever.
FIFA
has the subject of
video replay on the agenda for an October meeting
. At least they're not in a hurry.
Stop me if you've heard this before. An
NBA
player -
Chris Paul
in this case - wants out of a situation he deems unfavorable -
New Orleans
in this case - to move to join another star -
Amare Stoudamire
in this case -
to chase a ring in another city - New York in this case
. Hey, didn't we mention that rumor of
CP3
,
Amare
and
Carmelo Anthony
hooking up in
New York
last week? Seems like there's something to it.
The Most Homerotic Sports Photos Ever Taken.
New
Liverpool
signing
Joe Cole
- who is no doubt a fantastic player - says that
Liverpool
is the biggest club in England.
Didn't know he was a comic too. Funny he mentions
Champions League
action with respect to Liverpool because they'll be a spectator this year after finishing 7th.
Happy 20th birthday, Rosie Jones.
NSFW, folks.