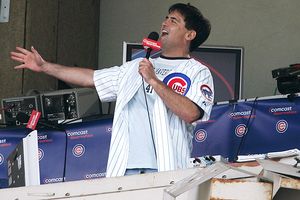 The painful "will he or won't he?" saga of
Mats Sundin
appears as though it is a "he will", with
December 1st as the likely return date
for the legenary
Swede
. The Leafs don't seem a likely landing spot, and as mentioned here before, that is for the best for both. Where he does end up remains a mystery, but there could be some interesting trades coming as some teams look to clear cap room to try to land
Sundin
...the
Oakland Raiders
are an
NFL
worst 7-29 on the road since 2003...the
LA Dodgers
offer to
Manny Ramirez
is said to be
two years and $45 million
. No chance that is accepted.
SI.com's Jon Heyman
still has the
Toronto Blue Jays
listed prominently as a possible suitor. Makes a lot of sense, no?...that thud you just heard was the
Toronto Raptors
coming back to reality
after a beatdown at the hands of the
Atlanta Hawks
last night...are the
Montreal Canadiens
for sale
? Depends who you believe, but hard to figure that
George Gillett
would be airing such a possibility in their 100th season...
Bud Selig
and
MLB
want
no part of

Mark Cuban
owning the
Chicago Cubs
. How does that make any sense? He took over the sad sack
Dallas Mavericks
and made them an absolute first class operation where players want to go now, so why not? Because he criticizes the establishment on occasion, and usually with good reason? Pathetic...that's it for today,
Manchester United
vs.
Arsenal
beckon...have a great Saturday.