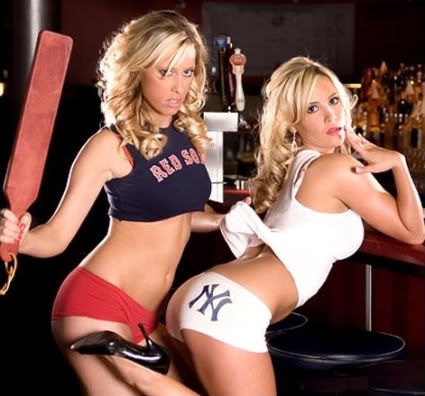 It appears as if
Duke
will win the title without having to play a team in the entire
NCAA
tournament that ranked in the top 3 all season.
Purdue
was their highest ranked opponent and they checked in at one point as 4th. Of the millions of entrants in the
ESPN.com
bracket contest, only .03% of entrants picked this as the final matchup. I'm going to say "Go
Duke
" looking to work a reverse jinx here.
The four teams fighting for the last few
Eastern Conference
playoff spots -
Boston, Philadelphia, New York Rangers
and
Montreal
- will all play the
Toronto Maple Leafs
in succession. What are the odds on that?
Donovan McNabb
is
headed to the

Washington Redskins
in a true head scratcher of a trade methinks as far as the
Philadelphia Eagles
are concerned. By no means do I think
McNabb
is still a top five QB in the game, but to trade a guy with some game left within your division seems a bit crazy. Sure,
Kevin Kolb
may look good in practice and the odd game over the years, but NFL defences have a way of catching up to guys once there is a couple handfuls of games of tape on them. Take
Derek Anderson
, as one example. #NFL
Word out of the
Buffalo Bills
mini-camp is that some of
Marshawn Lynch's
teammates figure
he wants out of

Buffalo
. Speculation is they're thinking so based on his absence from said workouts. Talk about jumping to conclusions.
Pretty sure I'm a rarity in 2010: haven't seen
Avatar
, heard a song by
Justin Bieber
, or been banged by
Tiger Woods
.
Speaking of
Woods
, expect productivity around
North America
to drop at 2pm today when he holds his presser at
The Masters
, where he'll likely say nothing worth hearing, in typical
Eldrick
fashion.
So much for the
New York Yankees
and
Boston Red Sox
stacked pitching, if last night's first sample means anything. Both
Josh Beckett
and
CC Sabathia
were out relatively early, each tagged for five runs, in a
game won 9-7 by the

Sox
. Today, another baker's dozen of season openers on the go.
Have a great Monday.