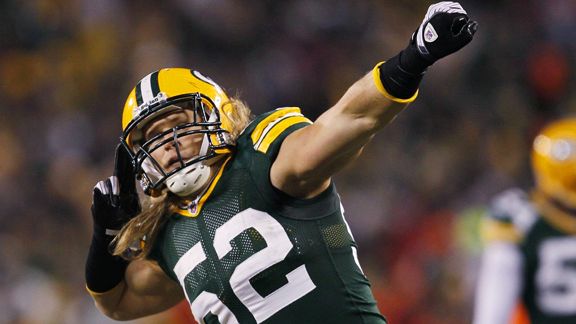 The winter baseball meetings are on in
Indy
and the talk is amounting to little so far of substance, other than the
St. Louis Cardinals
inking
Brad Penny
to a deal. Sounds like the
Seattle Mariners
are ready to make some noise
looking at signing free agents
Chone Figgins
and
John Lackey
in a move that would weaken the division champion
Anaheim Angels
and give the
M's
a solid boost, and are in the
Jason Bay
market too.
The plot thickens for
Eldrick Woods
. One report says he had
no fewer than six mistresses
on the go and word is the list could grow to a dozen by week's end. Not sure why more guys like him don't go the
Derek Jeter
route and stay single.
Jeter
is routinely applauded for his collection of ladies over the years
because
he hasn't been married. Get married and cheat and you get what you see now with
Tiger
. And just this morning, we get word that
someone was possibly taken from his house on a stretcher
- either his wife, her sister or mother in law. This stuff is getting worse, not better.
The
Toronto Blue Jays
are planning on making a big splash in the draft next year, with a
huge $16 million earmarked for signing draftees.
Anything in even low double digits is considered big.
GM Alex Anthopolous
is going to do some impressive things in that role I'm guessing.
Champions League
play resumes today. A
defensively decimated

Manchester United
travel to
Wolfsburg
hoping to wrap up the group. Also today,
Juventus
hosts
Bayern Munich
in a match that will see the winner advance to the round of 16, though
Juve
gets through with a draw as well. If
Marseille
stun
Real Madrid
at home, they'd be in while Real would be out - how great would that be? And All that is off at 2:45pm Eastern with a pair of games on
Rogers SportsNet
.
All is not roses with the
New England Patriots
, and
QB Tom Brady
is
openly questioning the teams preparations leading up to games
. There's been some talk that he and
Randy Moss
- who rarely are seen talking during games - are not on the same page. Funny what happens to teams when they hit some rocky patches, no? Let me break it down for you,
TB12
: your defensive backs can't stop anybody.
The
Green Bay Packers
did the
Pittsburgh Steelers
a huge favor last night in beating the
Baltimore Ravens
to drop them to 5-7. That's likely one less team the
Steelers
will have to contend with if they're to make the playoffs.
Finally, a look at the
dozen hottest

NHL

W.A.G.'s
.
Have a great Tuesday.